Reviewing the Motion Boom Plus - Soundcore by Anker

Anker Innovations got in touch a few weeks ago and said they were big fans of DataCrayon ✨, and if I'd like to review one of their current Soundcore products. Being a big fan of Anker products myself, I was excited to review the Motion Boom Plus, which I received for free.
I'm not an audiophile or audio engineer, so my review will be focussed on the practical aspects and day-to-day usage!
What's in the box? 📦
The Motion Boom Plus comes boxed with decent inner-packaging. This meant that even though the courier had knocked the box around the portable speaker inside was undamaged.
After sliding out the contents, we have:
The Motion Boom Plus portable speaker itself,
The clip-on detachable strap,
A cable for charging over USB-C,
and some documentation.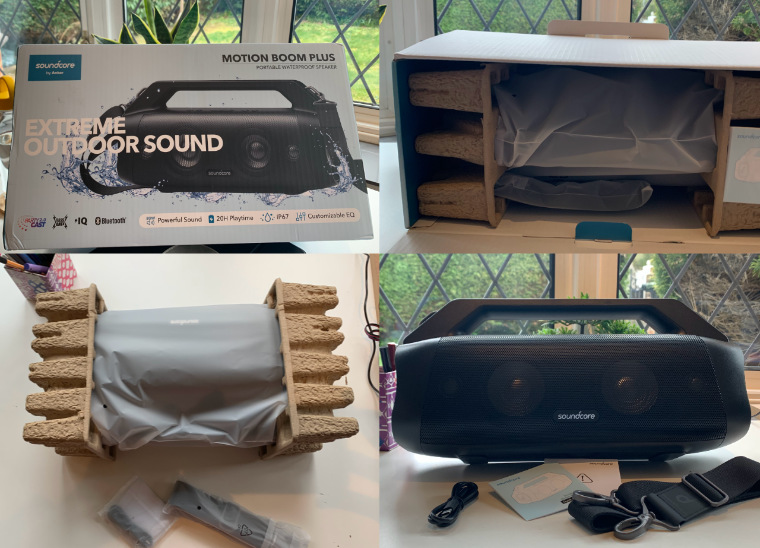 Connections in and out 🔊
There are many ways to connect with the Motion Boom Plus. Most people will likely be taking advantage of the Bluetooth 5.3 connectivity, as I did with my phone, laptop, and tablet. But what was a real treat was the AUX input at the back! With this, I could connect my daughters tablet, and amazingly, my Dreamcast!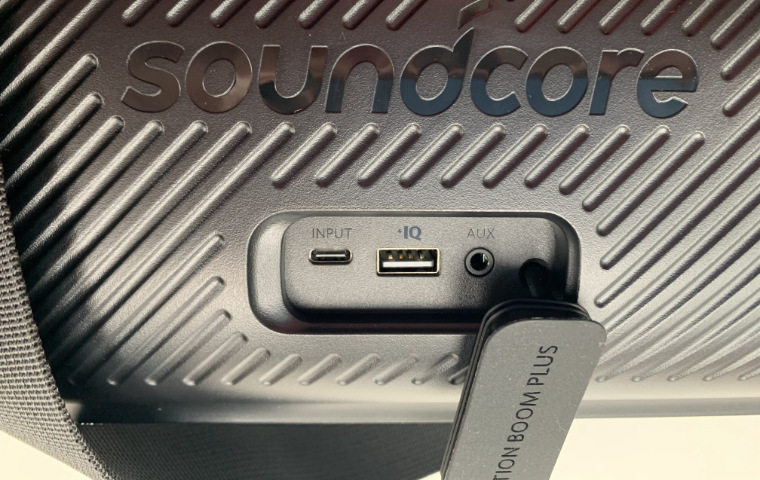 There's a USB-C port for charging the speaker itself, and a USB-A port for charging your USB devices - very handy in a pinch.
There's a True Wireless Stereo mode, where two identical Soundcore speakers can be paired such that one plays the left channel and the other the right channel. There's also the PartyCast mode, allowing up to 100 Motion Boom Plus speakers to be connected together!
Controlling the speaker 🎛️
You can control your audio using your input device, but there's speaker-specific controls too.
The Soundcore App, available on the App Store and Google Play, enhances your experience with features such as battery status, volume control, EQ settings, and more! You can also use it to update the firmware.
Personally, my favourites are the physical button controls.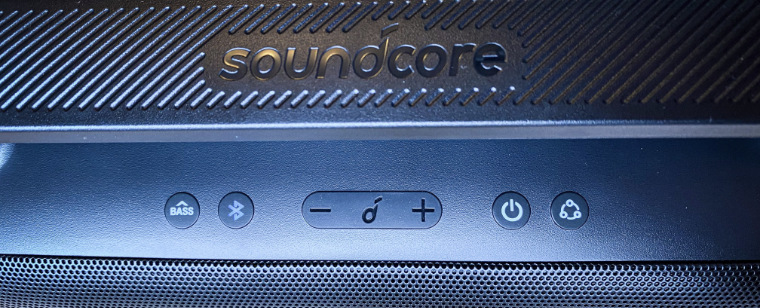 They're easy to use, with familiar icons for the important controls. Volume adjustment, BassUp, and the Power button. No explanation needed, the whole family can control the speaker without any introduction.
Practical and convenient ☔️
My favourite thing about the Motion Boom Plus is how practical it is. I'll be using it in my office whilst I work, then if I want a break in the garden I can just pick it up with the handle and move outside. I'll then hang it off a tree or hook with the strap, without any fears of water damage thanks to the speaker being waterproof! An especially useful feature here in the UK.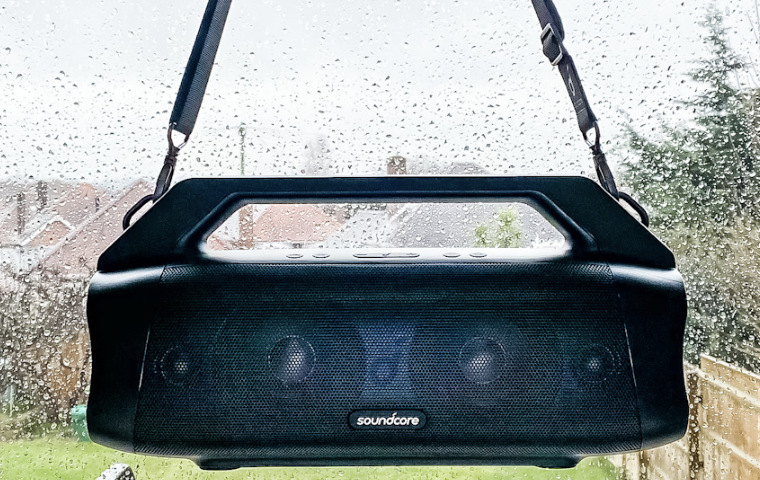 I'm looking forward to taking it to the beach during summer, again taking advantage of its dustproof and waterproof rating!
Exclusive Discount Code
Anker Innovations have kindly shared the discount code, DATACRAYON2023UK, for a discount when purchasing the Motion Boom Plus.